The Thimonies Villas are 3 detached two-storey holiday villas, each of them with a private garden and swimming pool, on a hill in the village of ▶ Roussospiti above the bay of Rethymnon in ▶ Crete.



| | | |
| --- | --- | --- |
| | Slide show | View from the eastern village entry | |
The facility also includes a fourth house with only one floor which is being rented as a separate studio.
The three villas have furnishings for 5 to 7 persons each. The studio suits for up to 3 persons.
Outside of one of the villas and the studio, there is a connecting staircase. These two dwelling units together can therefore accommodate a total of 10 persons.
Roussospiti is a small village some 300 meters above the city of ▶ Rethymnon, on the north slope of Mt. Vrissinas (585 meters) and Mt. Angali (811 meters) which are the backyard mountains of Rethymnon.
The village includes a mini market, two tavernas, a kafenion, a kiosk, en elementary school, a kindergarten and two churches.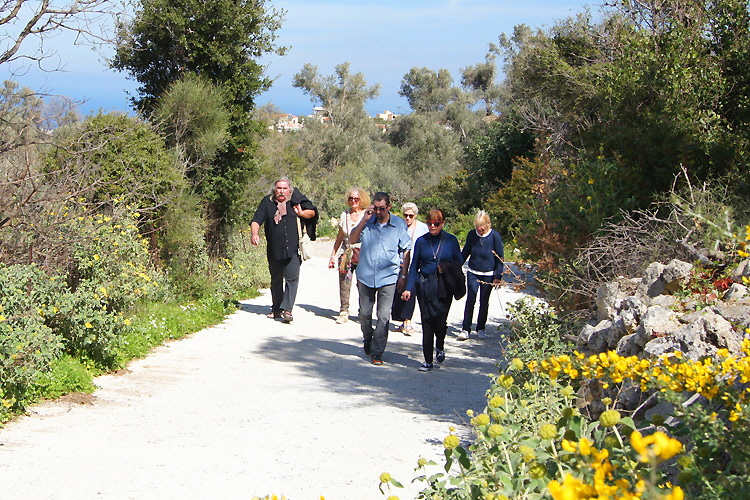 | | | |
| --- | --- | --- |
| | Slide show | On the road to Agios Georgios' chapel | |
The surroundings are distinctly peaceful and invite you to extended hikes, e.g. to Mt. Vrissinas or to the nearby nunnery of Agia Irini by the upper entrance to the gorge of the same name.